Animals
2 German Shepherds Dumped In Mountains Survive 2 Weeks Before Heroes Pull Off Monumental Rescue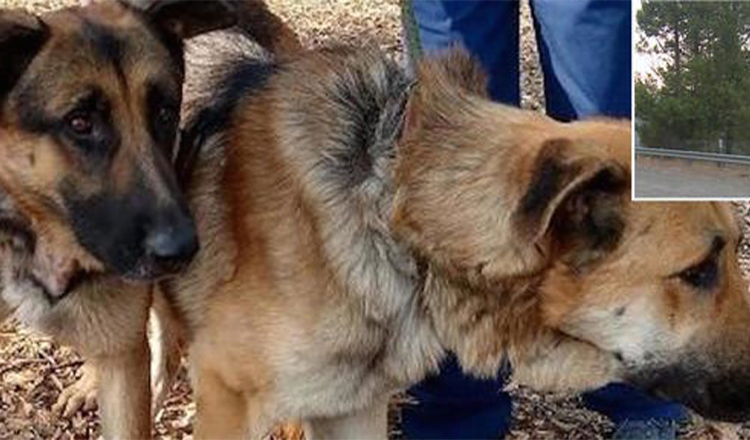 Who could be so heartless?
Two young male German shepherds were abandoned by their owners, dumped in the steep mountains off Highway 50 in California.
Once someone spotted them near Bridal Veil Falls, and tried to get close enough to help them, the pair of pups would run off scared and disappear back into the thick and dangerous terrain.
- Advertisement -
Animal rescuers knew it would be no easy feat to capture the frightened dogs, but they were determined to do whatever they could.
The longer the dogs remained in the wild, the more malnourished they became. Most disturbingly, their metal chain collars had been digging deeper into their necks.
Incredibly, they managed to survive alongside one another for at least two weeks.
- Advertisement -
Animal Services officers searched the area every day, knowing how exhausted and starving the pups probably were.
But they just wouldn't take the bait and avoided the humane traps.
So, the team had to get creative  to save their lives.
- Advertisement -
"It boggles my mind, to see people abandon animals, just dump them," El Dorado County Animal Services Chief Henry Brzezinski told CBS Sacramento.
Thankfully, it looks as though the German shepherds will be adopted out together, just as soon as they put on a little more weight.
Hopefully the person who left them out there will be found.
- Advertisement -
Source: littlethings.