Animals
After Fire Destroys Sanctuary For Abused Horses, Family Returns To Find Every Animal Still Alive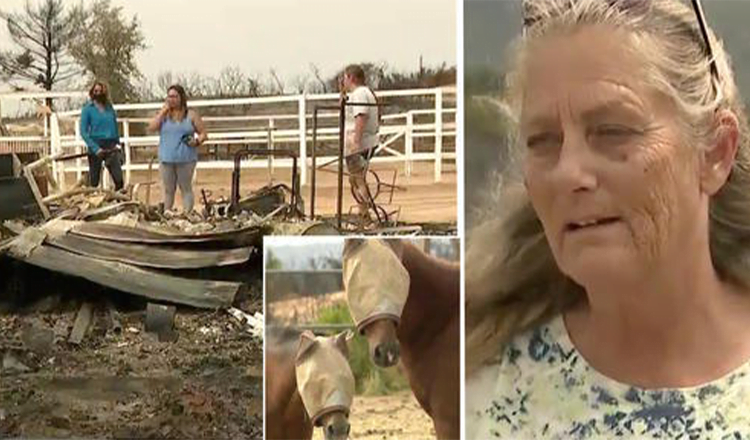 Patty Hyslop was inspired to open her own sanctuary for abused horses after experiencing the magic of horses firsthand.
She has multiple sclerosis and at one point it left her paralyzed. If it wasn't for her horse, Patty says she wouldn't be the person she is today.
So, she established the Hyslop Horse Haven in Jamul, California — a beautiful and safe sanctuary that took in and rehabilitated abused and neglected horses.
- Advertisement -
But today, there is nothing but ash and debris where the sanctuary once stood — it was completely destroyed by the recent Valley Fire that swept across northern California.
As Patty and her family watched the giant flames heading toward their beloved farm, they realized they were in the middle of a terrifying nightmare come to life.
Patty was the last person to evacuate, unwilling to leave her animals behind to die.
- Advertisement -
Upon their return, the Hyslops discovered the devastation: eight sheds full of thousands of dollars worth of medication, food, tack, supplies, and even trailer homes … all gone.
But Patty's biggest fear was returning to the sanctuary to find her horses had perished in the flames.
Miraculously, her worst fear did not come true.
- Advertisement -
Source: littlethings.