Animals
Baby Chimpanzee Is Thrilled To Find A New Forever Family After Being Rejected By His Mother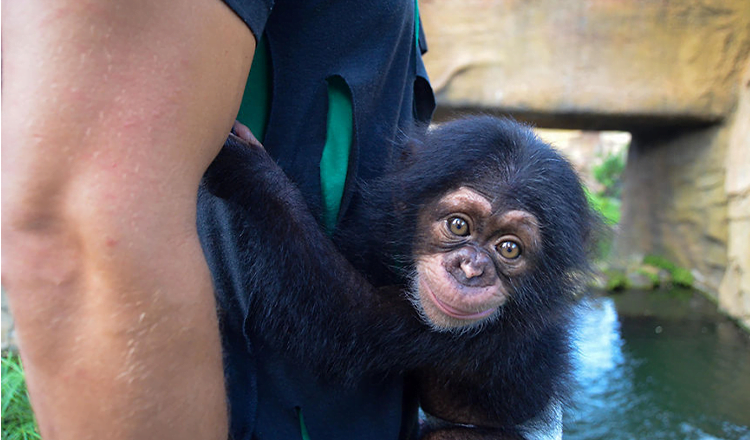 A baby chimp found himself trying to navigate the world alone after being rejected by his mother.
Djibril was born at a zoo in Málaga, Spain, in the spring of 2019.
His mother, Kika, had been rescued from a circus. She endured constant abuse there and never developed her maternal instincts.
- Advertisement -
It was tough on the little chimpanzee at first. He quickly had to learn how to fend for himself. It was crucial for zookeepers to help him along. They acted as stand-in parents as they worked to find Djibril a new home. They also got creative. At times, a tiny Djibril would cuddle with a large, stuffed chimpanzee. His sweet demeanor showed that the young chimp was really looking for love and nurturing.
Luckily, they found another Spanish park that had a family of chimps. Getting Djibril acclimated to the new family wouldn't be easy. While park staff were aware of the complications ahead, they saw the bigger picture. Chimps have long been in danger due to the destruction of their natural habitats, as well as poaching.
Djibril was happy to get to be with the new family of chimps. They were happy to have him. Now that he's settled in, staff hope that Djibril will thrive. As a male western chimpanzee, he'll play an important role in keeping the subspecies going.
- Advertisement -
Source: littlethings.