Animals
Morris The Cat And Champy The Horse Are Quite Possibly The World's Most Unlikely Best Friends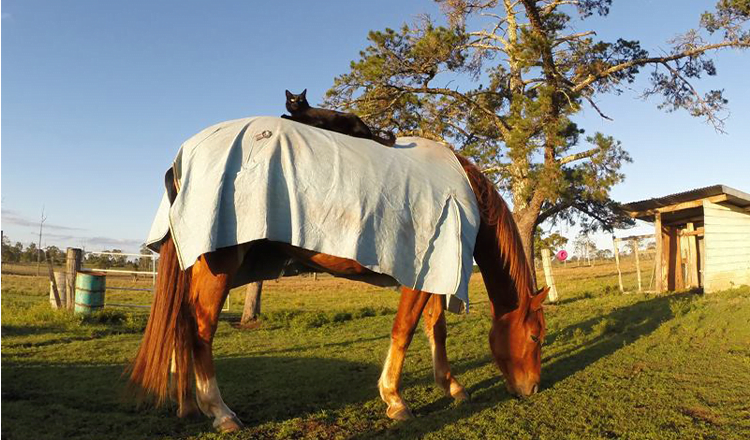 Right now, we could all use a little bit of positive news. And that's one of the many reasons why animals are such fantastic distractions.
Whether it's watching nature documentaries with your family on Disney+ or just taking a nature hike outside, right now is the perfect time to focus on everything that's happening around us.
As it turns out, some animals have learned to coexist peacefully, even pairings you wouldn't expect. Jennifer Boyle recently showcased her two pets who have proven that size differences mean nothing. She has a horse and a cat, and the two are quite fond of each other.
- Advertisement -
"I'd really like to sleep in on the odd occasion, but my cat Morris insists on going out to see his best friend Champy the horse at the first hint of light," she told Bored Panda. "Champy and Morris have been besties for over seven years now."
Champy initiated the friendship first. Morris was a shelter rescue, so he likely appreciated the instant kindness. "Morris jumped up on his back and he happily took him for rides around the paddock," Jennifer said. "Now it's become their morning ritual."
Sure, not everyone is in the position to spontaneously rescue a horse and a cat duo after reading that. But it's definitely tempting. And while no proof was actually needed, it's still nice to see that animals often have big hearts.
- Advertisement -
Source: littlethings.