Animals
'Thankful' Shelter Dog Saved From Euthanasia Can't Stop Snuggling Rescuer On Ride Home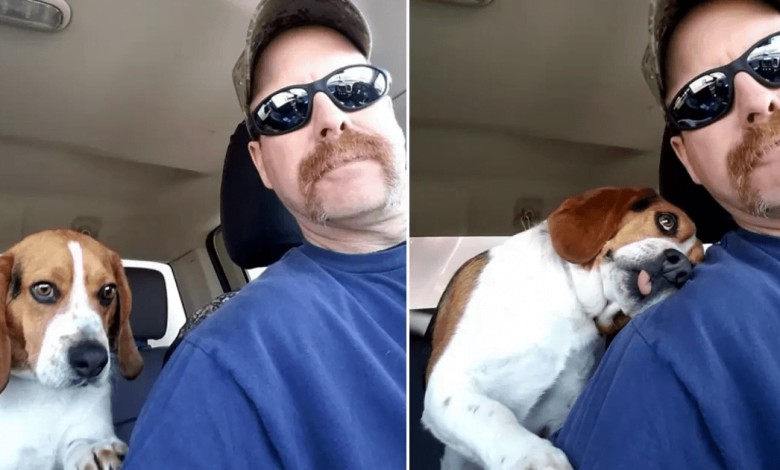 It's great that animal shelters help a lot of strays get a chance to have a second chance in life with a new, loving owner. However, when the shelter gets too cramped, hard to maintain, or if they cannot get some of their animals to be adopted, some shelters use euthanasia to make space. Because of this, dozens of strays get euthanized every day.
A shelter brought in a stray dog, but little did they know that he brought something else with him.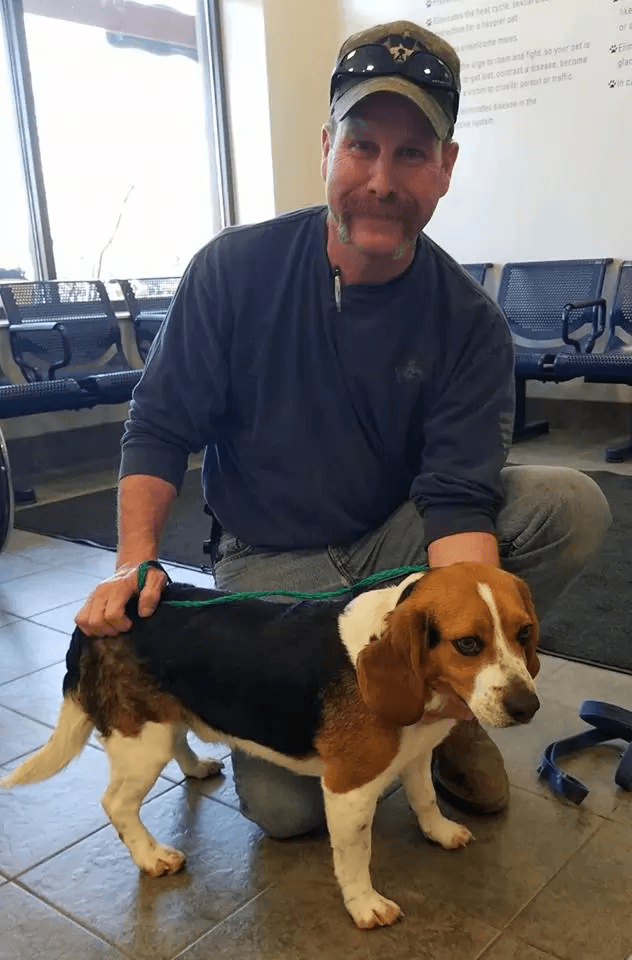 - Advertisement -
One day, a 2-year-old beagle was brought to an animal shelter in Columbus called the Franklin County Dog Shelter. The staff named him Gregory and they claimed that there was nothing wrong when they brought him; in fact, he was still energetic when he first got there at the shelter. Unfortunately, the staff just discovered that poor Gregory has brought himself a fatal enemy – heartworm.
Heartworm disease is a deadly disease found commonly in dogs.
Dogs are heartworms' favorite hosts. These worms usually come from mosquitoes. When these disease-bringing mosquitoes happen to bite dogs, that is when the transfer is made. Furthermore, when these worms invade dogs and are left untreated, they could propagate quickly, greatly affecting a dog's life as these worms slowly feed on their organs. Sometimes, when this disease is discovered too late, there is a lesser chance for a dog to survive. This was the case for Gregory, whose body was riddled with these worms.
- Advertisement -
Gregory was supposed to be euthanized but someone swooped in on time.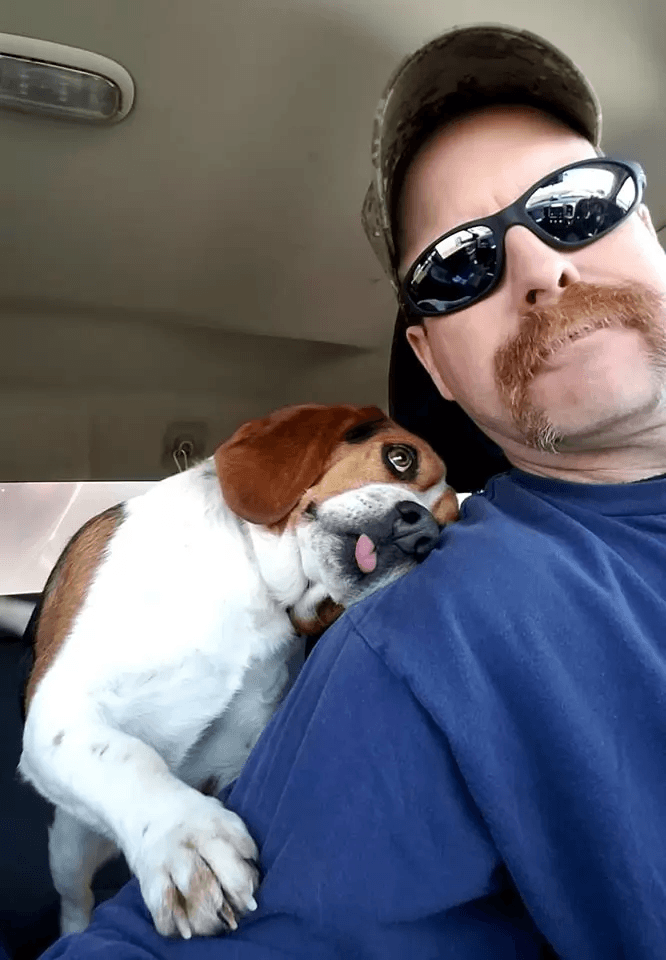 The shelter thought that euthanasia is the best answer for Gregory, but one person thought that the poor pooch may still have a chance to live. Animal lover Joe Kirk came across a post from the shelter that explained the beagle's condition. Since Kirk owns an animal rescue organization himself, he decided to use everything in his power to save the dog. Kirk drove to the shelter and finally saw Gregory in person. Kirk told the staff that he plans to take the dog home and treat him himself.
- Advertisement -
Fate must have brought the two together.
The first time they met, they immediately bonded. In fact, instead of putting him on a crate, the man decided to let him ride on the backseat of his car. Kirk told TODAY in an interview that it was as if the two "had known each other for years." When they were at a red light, Kirk used the opportunity to snap some pictures of him with the dog and send them to his wife. His wife was of course shocked and delighted at the same time.
The dog was so grateful to be rescued.
- Advertisement -
One photo of them caught the attention of everyone on the internet – a photo where Gregory gave Kirk the loveliest snuggle. His cute and gentle face, as well as Gregory's friendly paw on Kirk, captured the hearts of everyone. It seemed like he wants to show Kirk how grateful he is for rescuing him and giving him a second chance in life.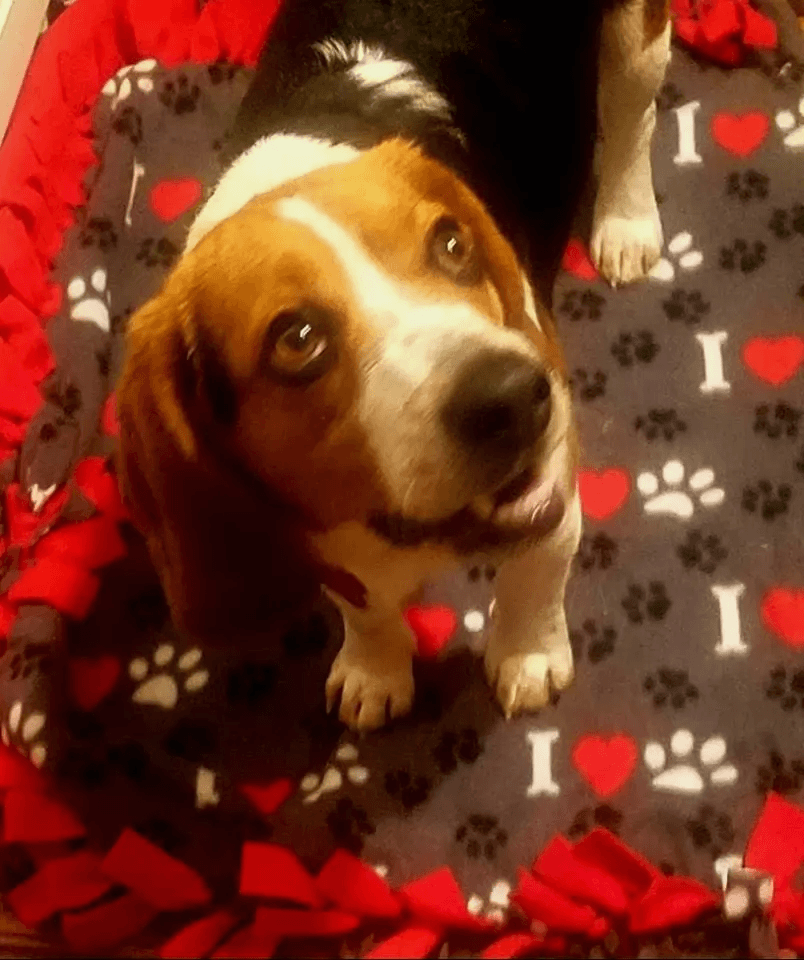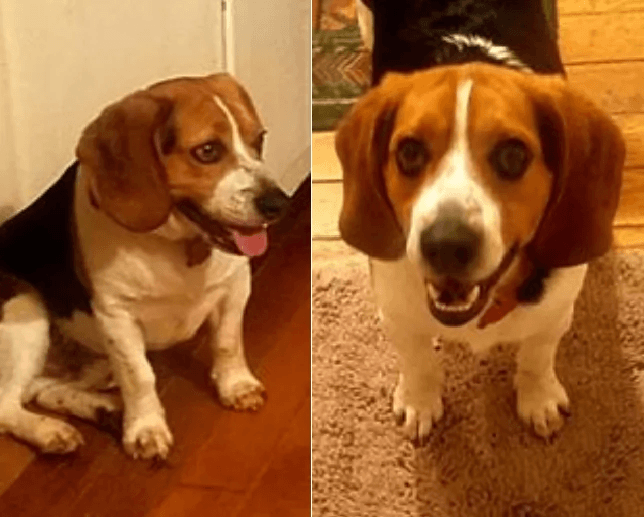 - Advertisement -
"Gregory is one thankful and appreciative Beagle! He KNOWS he is SAFE! He is heartworm positive and will be going through treatment, but he knows he is in good hands! We will get him healthy and provide him all the love he so deserves and a wonderful future!! What a great photo of Gregory and my Husband Joe on their way home from the shelter! This is what makes it all worthwhile!" Kirk's wife, Schenley, wrote on her post.
This is such a sweet, and wonderful rescue. Be sure to share this with everyone you know.
Please SHARE this with your friends and family.
- Advertisement -