Animals
7-Year-Old Asks For Shelter Donations Instead Of Birthday Presents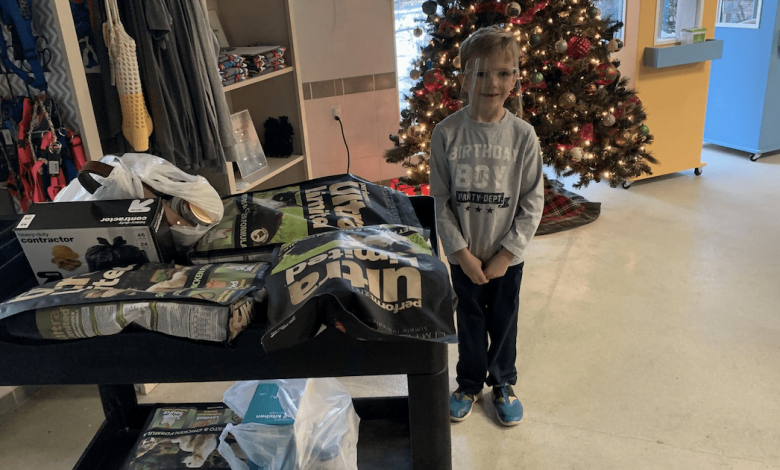 When you're a kid, your birthday is probably the most exciting day of the year. All the focus is on you and you get tons of awesome presents! But not all kids see it this way. Instead of giving in to the selfish parts of birthdays, some kids choose to give back instead.
One little boy named Michael was particularly generous when his birthday rolled around. Instead of asking for some new toys, he decided to gather gifts for someone who needed them more than him: the shelter dogs at Butler County Humane Society.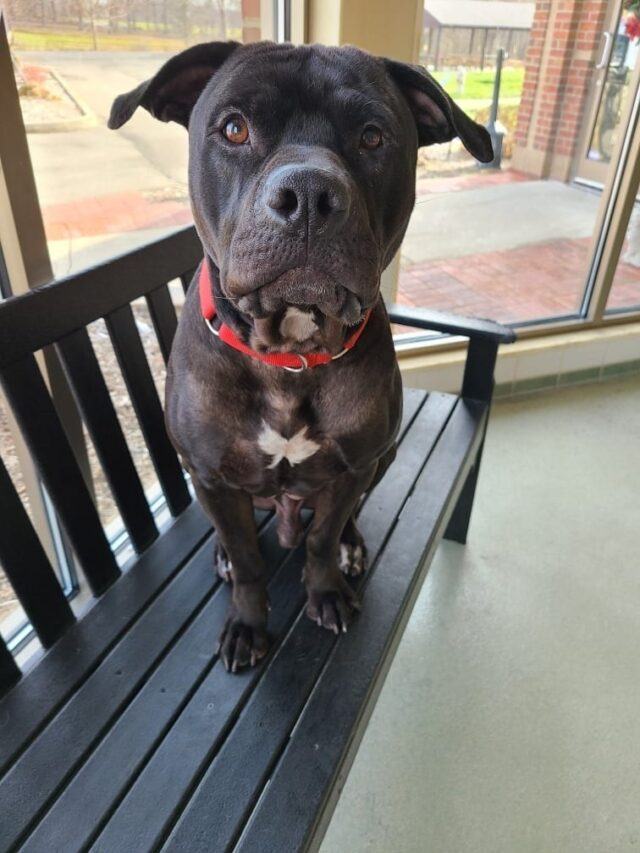 - Advertisement -
Happy Birthday, Michael!
For Michael's 7th birthday, he asked friends and family to donate items to the humane society instead of giving him birthday presents. Then, on his special day, he proudly brought in all the donations which included bags of dog food and trash bags.
"Thank you Michael for choosing to give back for your 7th birthday! He asked for donations to BCHS to celebrate," Butler County Humane Society wrote on Facebook. "We wish you a very Happy Birthday!"
- Advertisement -
Many heartwarming comments followed this Facebook post. Dog lovers wished Michael a happy birthday and thanked him for his kindness. Not all kids would be willing to sacrifice their birthday presents to give to animals in need, but this young boy did it without hesitation.
Kids Love Helping Animals
Some kids might be obsessed with presents, but there are many others who are just as passionate about saving animals as Michael. A 10-year-old girl named Hailey also asked for donations to her local shelter for her birthday. She had an adorable unicorn-themed party, and she asked all guests to donate to the Boone County Animal Shelter.
But birthdays aren't the only way kids are making a difference for dogs in need. Many young animal lovers have also dedicated their time to help raise money for shelters too. An 8-year-old named Lando began sewing masks at the beginning of the COVID-19 pandemic, and he donated the proceeds to Sanctuary Animal Rescue. It's the small acts of kindness like these that make kids extra compassionate.
- Advertisement -
In fact, it has been proven that having a dog is great for raising kids right. Dogs help teach kids responsibility and they help them feel love and compassion toward animals. So, raising a kid beside a furry friend could help them become more generous, much like Michael and the many kind kids like him.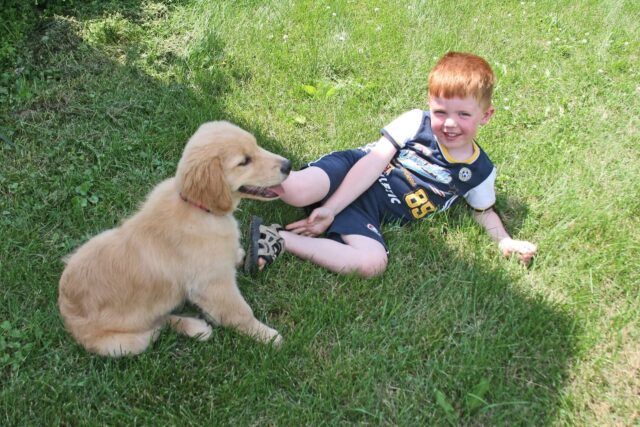 Please SHARE to pass on this story to a friend or family member.
- Advertisement -