Animals
Faithful Dog Waits Outside Her Human's Hospital For 6 Days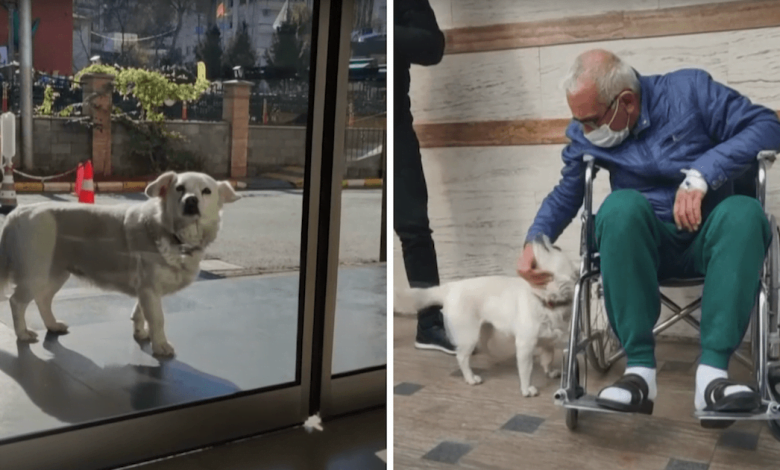 Even when we tell our dogs that everything will be okay, they don't always understand. Being away from their loved ones is stressful, and it sometimes feels like the worst situation in the world. So, when Cemal Senturk was taken to a hospital in Turkey, he wanted to tell his dog that he would be back. But she didn't understand why he was leaving her.
The loyal dog waited outside the hospital for 6 days, hoping her human would come back to her. No matter how many times someone tried to take her home, she always found a way to come back to the hospital to wait for her dad. Now that's what true love looks like!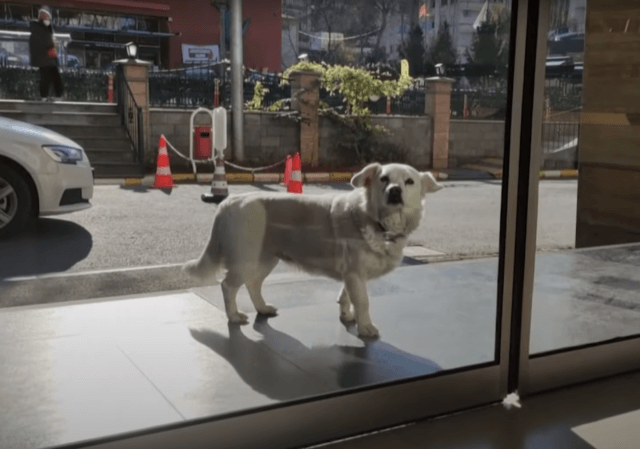 - Advertisement -
A Dog's True Loyalty
An ambulance picked Senturk up and transported him to the hospital so he could receive treatment. His poor dog Boncuk had no idea what was happening. So, she chased after the ambulance in an attempt to save her dad.
Boncuk patiently waited outside the hospital. Senturk's daughter, Aynur Egeli, kept trying to bring the pup home with her, but Boncuk always found a way to escape. No matter how hard Egeli tried, Boncuk always ended up at the hospital again. The pup was polite and never bothered anyone while she waited.
"She comes every day around 9 a.m. and waits until nightfall. She doesn't go in," said hospital security guard Muhammet Akdeniz."When the door opens, she pokes her head inside."
- Advertisement -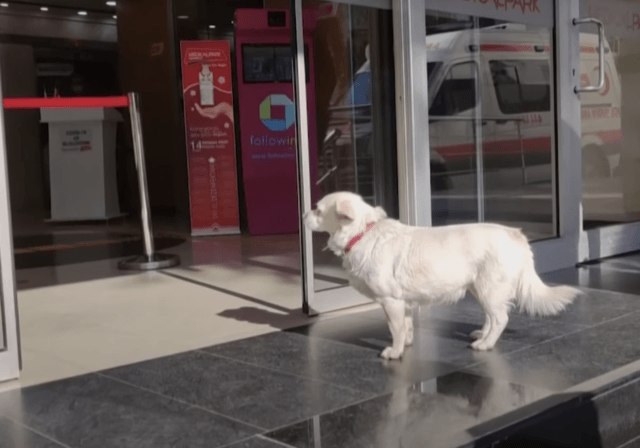 Reunited Again!
Boncuk spent 6 days waiting for her human's return, and all her patience eventually paid off. Finally, Senturk was released from the hospital. He came outside in a wheelchair so he could share a beautiful reunion with his furry friend.
When Boncuk saw her dad for the first time in days, she was overjoyed. She bounded in circles around the wheelchair, and her tail wagged like crazy. She even gave him kisses and tried to chew on his shoe.
- Advertisement -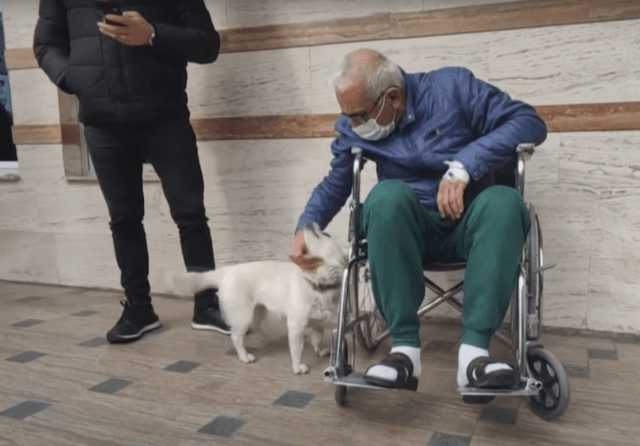 "She's very used to me. And I miss her, too, constantly," Senturk said after their reunion."They provide companionship just like humans and they make people happy."
Boncuk wouldn't rest until she knew her dad was safe. It's clear that nothing could break the bond between Senturk and his loyal dog.
- Advertisement -
We truly don't deserve dogs!
Watch the heartwarming reunion here:
- Advertisement -