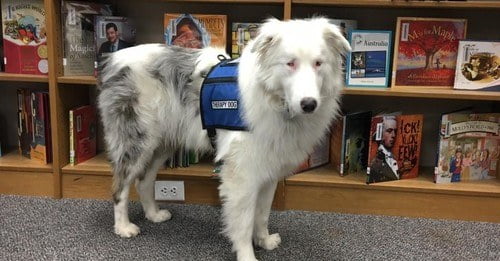 As an Australian Shepherd, 10-year-old Willow loves to go to work. But this special boy doesn't herd sheep. Instead, he offers love and support to nursing home residents, hospital patients, and schoolchildren learning to read.
Willow is a certified therapy dog that just so happens to be uniquely qualified for the job. Born to an irresponsible breeder at a puppy mill, Willow suffered defects that left him both blind and deaf.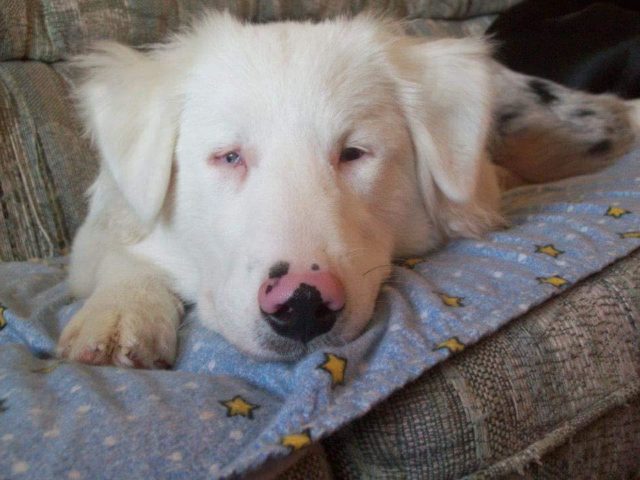 - Advertisement -
According to his owner, Elizabeth Slone, these disadvantages do not get him down. In fact, Willow has a remarkable ability to focus on the positive. As she puts it, "he sees the world, and people, not with his eyes but with his heart."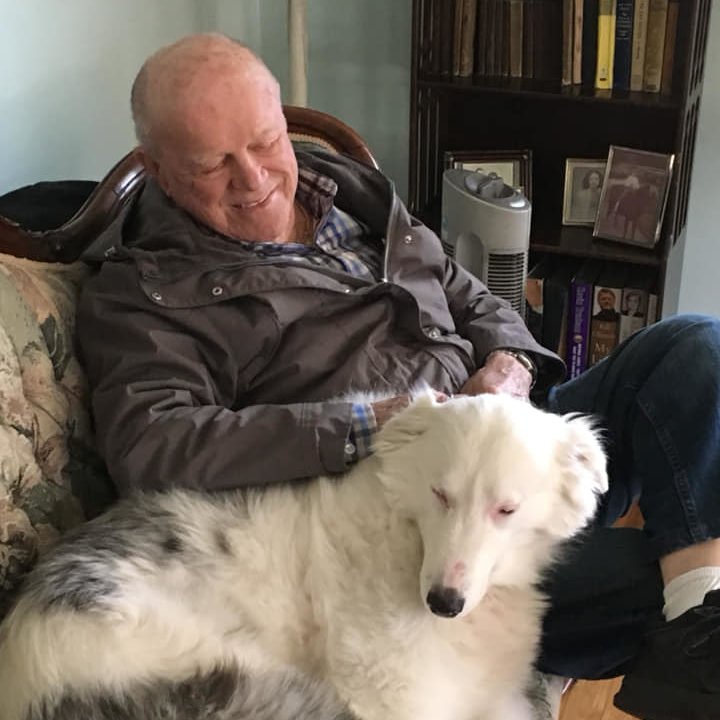 Without visual and auditory stimuli to distract him, Willow uses instinct to read a person's soul. This talent allows him to identify those who need him most.
- Advertisement -
Whether it is a frightened hospital patient or a lonely senior, the fluffy dog knows just what to do. He curls up by their side, happily presenting his belly for rubs, and suddenly the world is a little brighter.
"Oh my gosh, as soon as Willow walks in their faces light up and smiles just like it makes me smile right now just thinking about em," Slone told WTVQ News.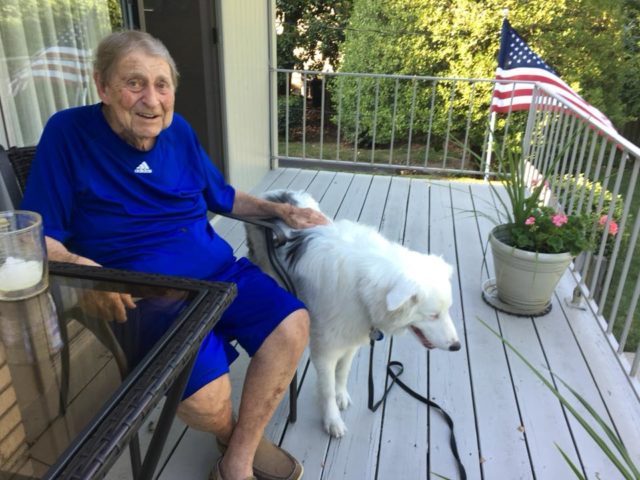 - Advertisement -
He has a similar effect on the insecure children struggling to read aloud in their after-school programs. Not only is he free of judgment, Willow has his own obstacles to overcome. This, combined with his calm, gentle demeanor seems to put the kids at ease.
"It helps them build up their confidence and gets them encouraged to read and develop better reading skills," Slone said.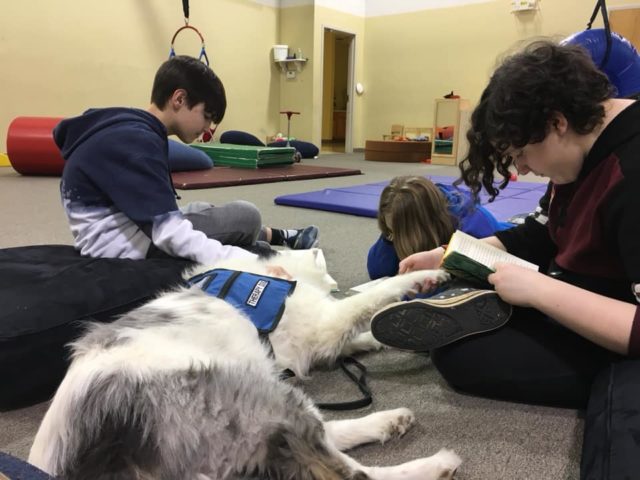 - Advertisement -
While Willow loves all his friends, he does have a special BFF: a 96-year-old World War II veteran and Purple Heart recipient. The gentleman is often in and out of the hospital, so Willow makes frequent house calls.
"He's just a great dog," says Slone.
If only we all could see the world with our hearts like Willow!
- Advertisement -
Slone has even bigger plans for Willow. She hopes to someday turn the story of his life into an animated movie. She is currently working on a script with the working title "Blind."