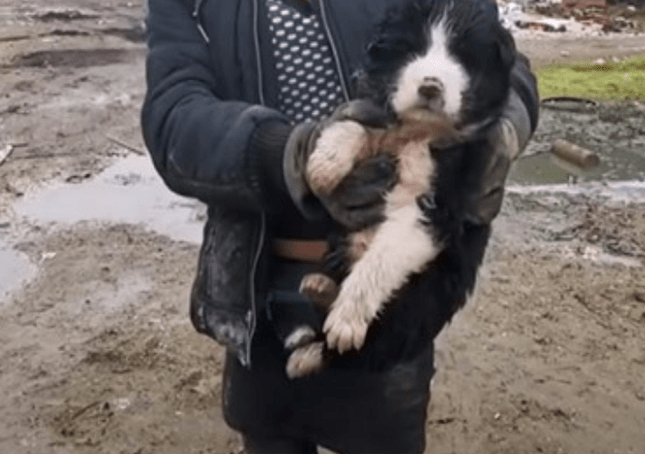 Dog rescuers revisited an abandoned warehouse they had been using as a shelter to save a stray puppy. A young man who spotted the puppy running in the garbage-strewn area gave DAR Animal Rescue a call.
The Greek rescue knew the place well. It was the location of their former shelter, which was recently destroyed by flooding.
"We no longer use that warehouse because after a bad flooding in our town many houses have been destroyed." After the flood it became a place where families threw away their garbage.
- Advertisement -
The municipality made the decision to let the area become a makeshift dump. There are now destitute families who are camped out in the area and DAR Animal Rescue writes, "Travelers took over the place so they can…search people's garbage."
Rescuers soon located the puppy with some of the campers trying to look after him, although they did not know how to feed such a young puppy. But soon "Sweety" was in DAR Animal Rescue's care and on his way to a better life.
- Advertisement -
Says DAR, "He is such a sweet puppy! [He] is maybe less than 1.5 months old, male and will become medium to big size dog. We have already started looking for a forever family."