Animals
Adorable Munchkin Cat Stays Quiet Inside The Desk While In Classroom With His Owner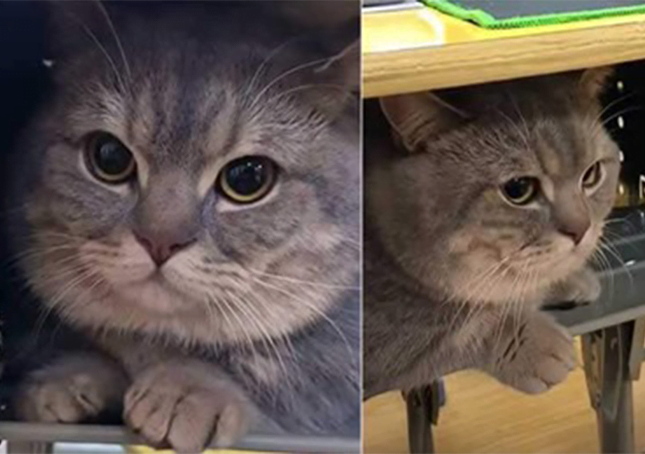 Raising a cat means that your days are colorful, never getting bored or lacking smiles and laughs. From their innocent eyes to sassy, quirky gestures, these furry guys can make humans around them fall for them.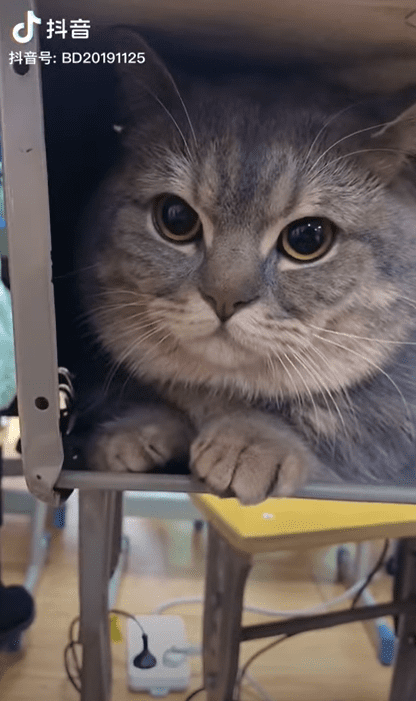 Recently, a video of a sneaky Munchin cat staying quiet while in the classroom with his owner has gone viral. The cuteness of Ba Dun (name of the cat) has driven Internet users crazy.
- Advertisement -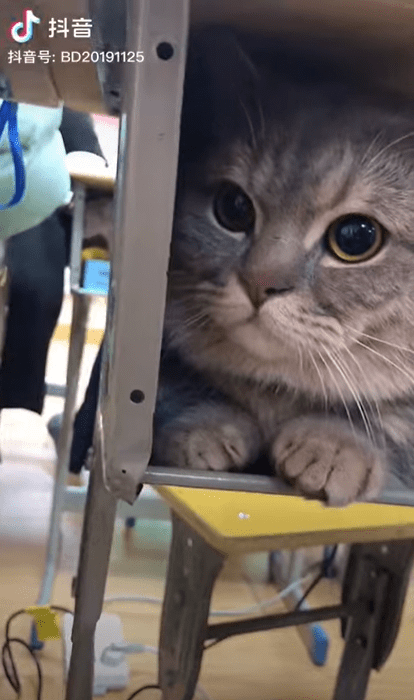 The adorable one-year-old fluffy cat tries to be invisible in the classroom by hiding inside the desk and keeping silent. He thinks that the school teacher could never detect him. The good boy doesn't want to interrupt his owner and the class.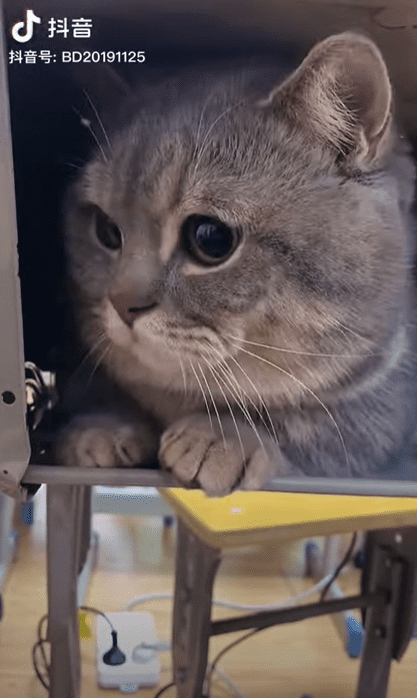 - Advertisement -
Ba Dun's owner, Wen is a university student from the northwestern city of Xi'an. He shared the adorable video of his cat on the video-sharing app Douyin. You can watch it here.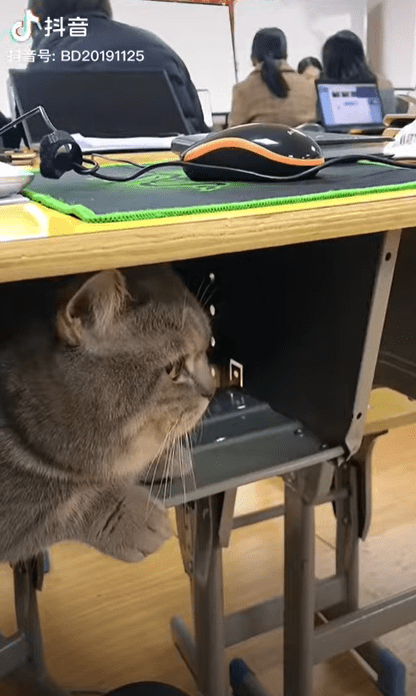 The video has attracted over 300 million views over the weekend and Ba Dun became famous. People are impressed by the overwhelming adoration of the cat.
- Advertisement -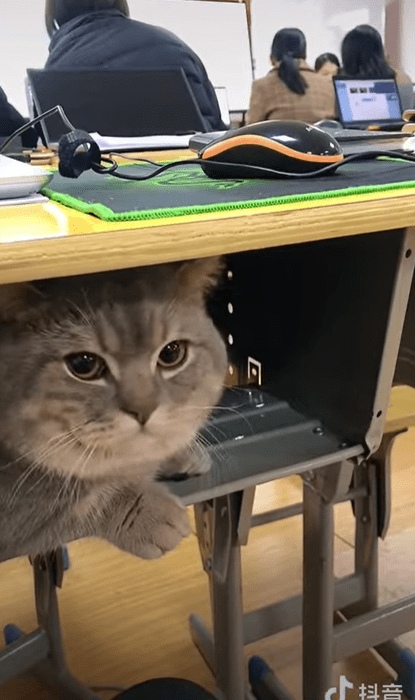 Wen was almost late to the class, so she decided to take her cat to the classroom with her.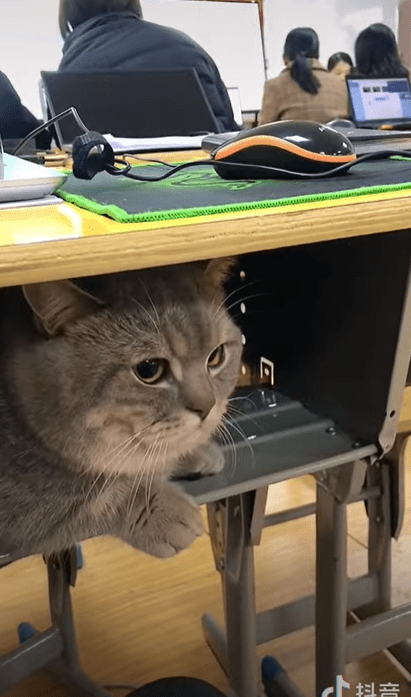 - Advertisement -
As Munchkins are known for their short legs, Wen let Ba Dun stay inside the desk. The cat behaves well, trying to stay undetected.
"Ba Dun kept cuddling up to my leg and looking really sad because he wanted me to stay with him," Wen was quoted as saying.
If you love the cute and smart Ba Dun, just share this story with family and friends. Have fun!
- Advertisement -