Animals
Dog Adopts Rescued Piglet and Helps Nurse Her Back to Health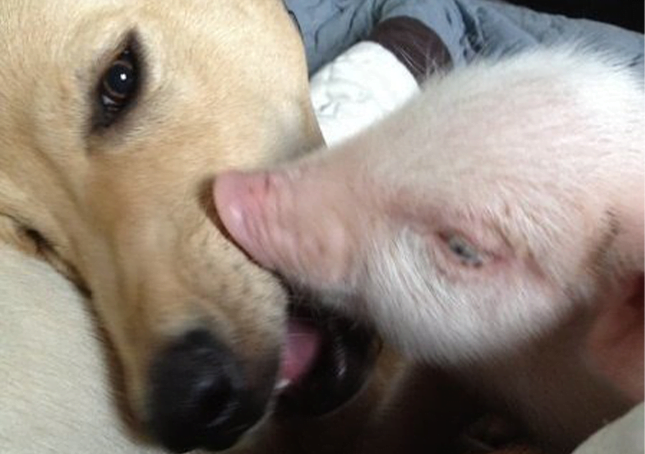 A piglet fell out of a livestock truck in Kansas and was found on the road by a family who fortunately happens to run a veterinarian hospital. They decided to take the pig in and take care of the baby animal, naming her Mu Shu.
That's where the family dog, Hunter, met the piglet. From that point forward he started to look after Mu Shu, and an odd friendship was formed.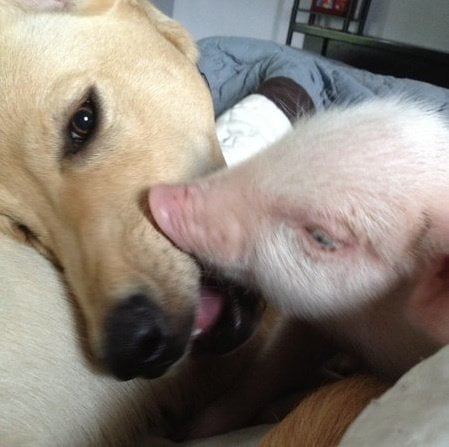 - Advertisement -
Hunter helps lead the partially-blind pig around, plays with her and keeps her clean like a dog would a puppy. The pair are completely inseparable now, so the family has decided to adopt Mu Shu permanently.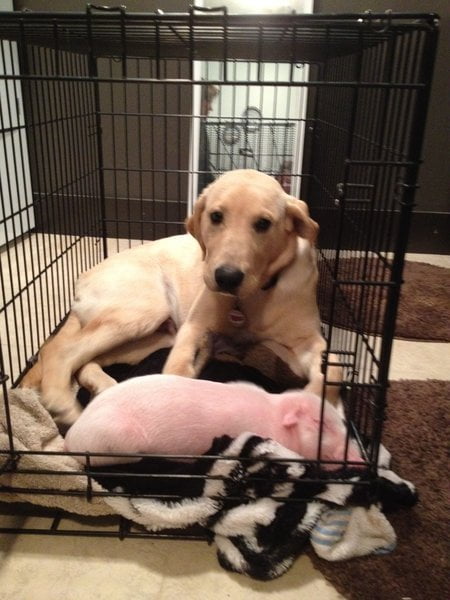 Below are some videos of the pair and their unusual friendship.
- Advertisement -
Mu Shu acts very much like a dog. A naughty dog. In the video below he gets ahold of some clothes and begins to playfully tussle with them.
She also loves playing with Hunter. Hunter is super gentle with her, behaving exactly like a dog would with a puppy and lets Mu Shu playfully wrestle with her.
This final video clip is from a news story done on the adorable pair.
- Advertisement -