Animals
Boy Starts Bike Ride Fundraiser To Rescue And Rehabilitate Dogs From The Meat Trade In China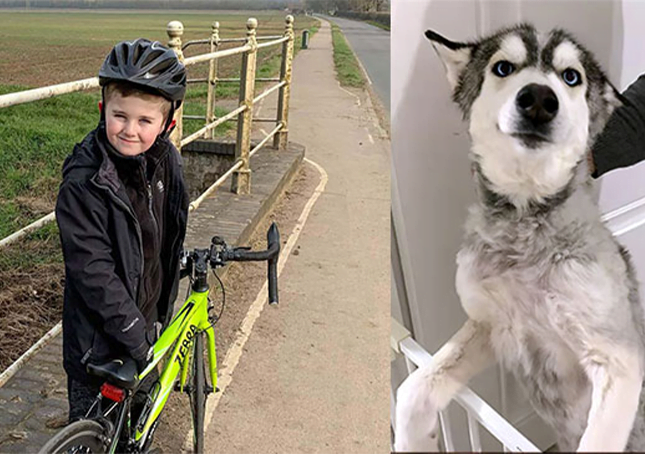 Rhys Stevens is an 8-year-old boy from Willingham, England. He is a determined boy who wanted to bring about a change. He is passionate about dogs and animals in general. He wanted to do good things.
His passion for animals has driven him to take up the responsibility to spread awareness for the victims of the dog meat trade in China. He came with the idea to raise the funds for the dogs. Rhys will bike long distances to help raise money. So far, he has raised enough money to make an impact.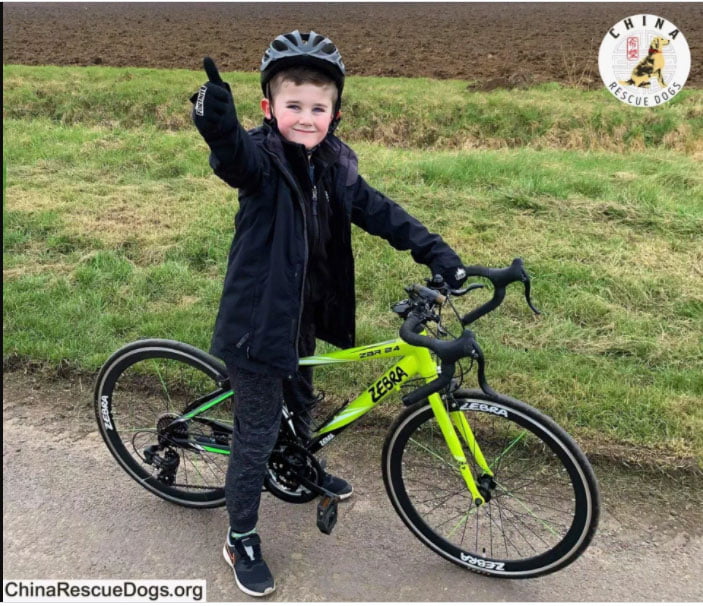 - Advertisement -
Rhys had gathered enough money to bring a Husky away from the meat trade and toward a forever family. He is going to use the money to help the dogs anyway. With his efforts, he has become an inspiration for both kids and adults.
Kids of his age have no idea what are the horrors of the dog meat trade, but Rhys is working very hard for it. Rhys watched the documentary about the dog meat trade in China, he was horrified to see it. So He decided to help the unfortunate dogs.
For the purpose of helping some of the dogs, he decided to ride the bike to raise funds for them. His parents, friends, and other locals agreed to donate money for every mile he covered on his bike. And he is able to gather enough money now.
- Advertisement -
His fundraiser is raising money for China Rescue Dogs, which is a nonprofit organization based in North Carolina and they transport dogs from China to the United States.
The cost of transporting a dog from China to the United States is $2500.He is biking for a specific dog named Lola.
Lola is a husky who was suffering from malnutrition and severe skin disease. Whenever Rhys felt tired while biking, Lola's sad face appeared before him and he kept going.
- Advertisement -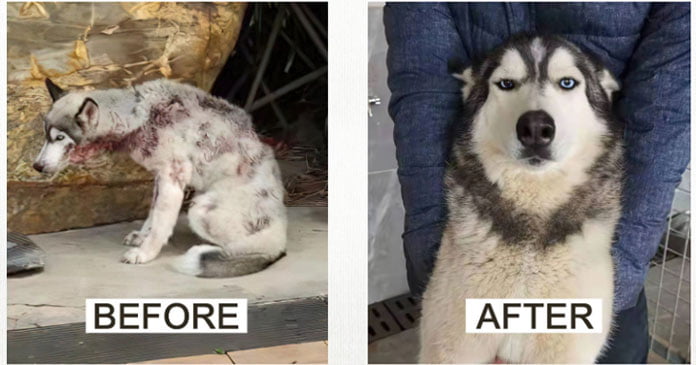 With his biking, Rhys has raised over $3,600 which is enough to transport Lola. With the money, Lola would be able to come out of China in the first week of April 2021. Moreover, he got a family who is waiting for him.
We wish Rhys with his efforts should be able to save some more dogs.
- Advertisement -
Our salute to this boy.