Health
Mom causes heated debate by putting young daughter on leash at grocery store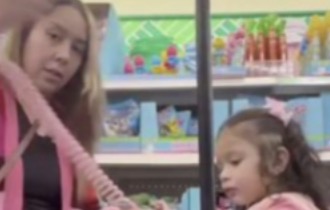 We all have different ideas on how children should be raised, just as we all use various techniques to do it.
Online arguments between parents can and will happen over a wide range of issues, but certain of them have shown to be particularly contentious. You are aware of the topics I'm talking about; they are those on which almost every parent has an opinion, to some extent or another.
Now, the idea of "leashing" your child—tying a lead to a harness or their wrist to keep them from escaping, running into danger, or, god forbid, being kidnapped—has in the past resulted in countless fights between parents.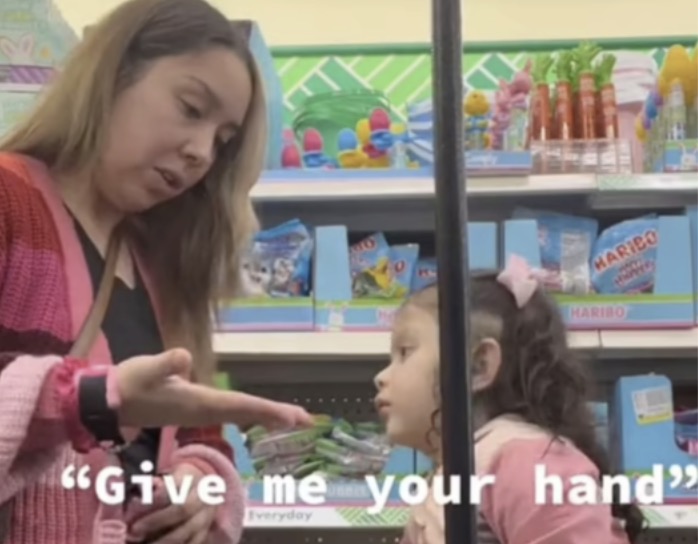 Some believe it to be the same as abusing children. Others don't think there's anything wrong with it as long as the kids involved are eventually protected.
The topic has now come up once more after a stay-at-home mother from Los Banos, California, received online criticism for using a leash on her toddler while going to the grocery shop.
Alexis Solis, a former behavioral analysis therapist, reportedly released a video of herself and her kid after going shopping. It soon acquired popularity online, garnering over 12 million views and igniting a heated discussion in the comments section.
The mother of two girls, Solis, claims she utilizes her online presence to spread awareness of child endangerment.
She can be seen in one particular video she posted to her TikTok asking her small kid to extend her hand so she may attach a leash on it.
"I'm tired of the world being this way but I'm never tired of protecting my girls," she captioned the clip.
"I'm okay looking like a crazy mom. As long as my babies are safe and thanks to everyone I freaking love this thing."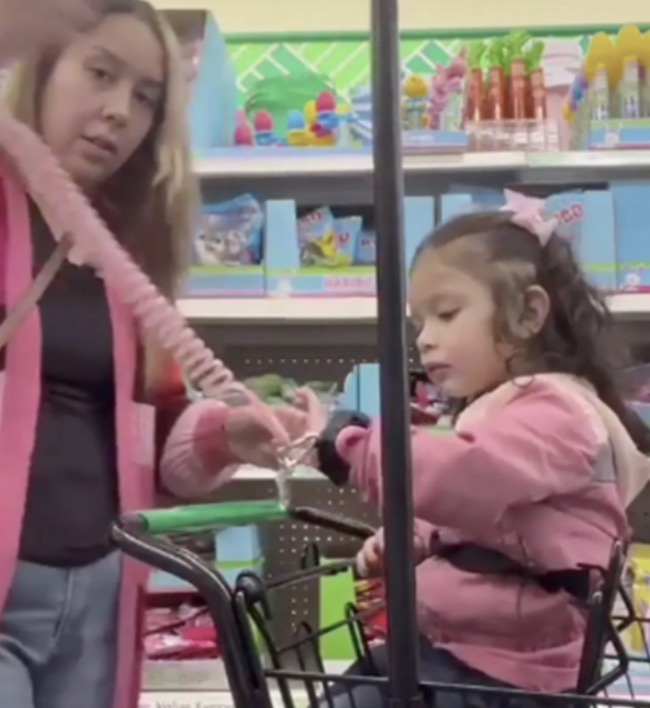 As a result of the nearly 13 million views the video received, Alexis was attacked and her parenting was called into question by many.
"I hope they leash her when she's 50," one person wrote.
"I hate those," another added.
In a subsequent video, Alex clarified that the leash is ideal for kids who have a tendency to run away.
She said: "I used to work with children on the spectrum. I don't share this about myself very often, but I was an ABA therapist.
"Something that's common with children who have autism is they do tend to elope. If you're not familiar with what elopement is, that's when a child tends to wander off or run away from the parent or the environment.
"Now, this can be very traumatic for both the child and the parent. I know that if I had this device when I was working with families, this would have made life so much safer."
What do you think about Alexis' method? Do you agree that a leash is beneficial for the child? In the comment section, please share your opinions.